Active Fire Data
Download Near real-time MODIS (C6) and VIIRS (375 m) active fire data using the tables below.
For data older than seven days, use the Archive Download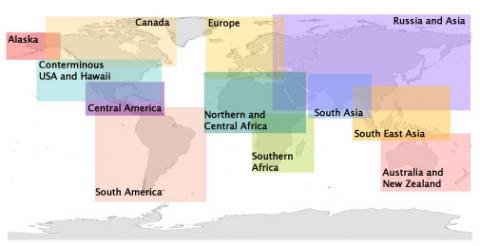 Shapefiles
Google Earth KML
Text Files (CSV)
Access daily text files for the last two months via FTP. To keep file sizes to a minimum, the data are provided by region.
Register to start downloading data.