Active Fire Data
Download active fire products from the MODIS and VIIRS for the last 24, 48 hours and 7 days in shapefile, KML or text file formats.
Also available through FIRMS:
Register for an Earthdata Login to start downloading data
* Please note on the Archive Download, the NRT data is replaced with data extracted from the standard MODIS and VIIRS active fire products as it becomes available (usually after 2-3 months). Users intending to perform scientific analysis are advised to download the standard (science quality) data.
MODIS C6 is available from November 2000 (for Terra) and from July 2002 (for Aqua) to the present.
VIIRS 375 m (S-NPP) data are currently available from 20 January 2012 to the present.
VIIRS 375 m (NOAA-20) data are currently available from 01 January 2020 to the present.
For more information about FIRMS and the active fire products.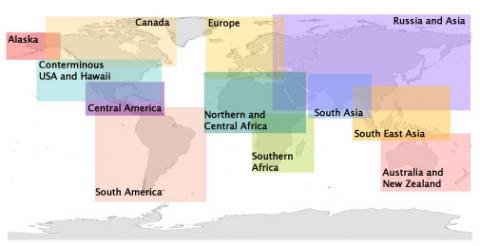 Register to start downloading daily text files for the last two months:
To keep file sizes to a minimum, the data are provided by region.